Screenshots
Selection of Anti-rootkits snapshots:
(Click to enlarge)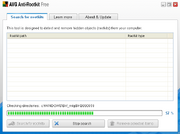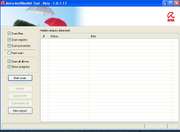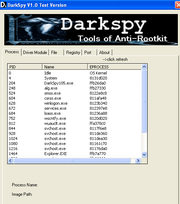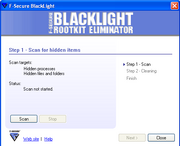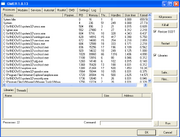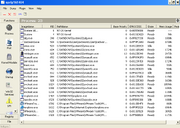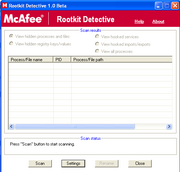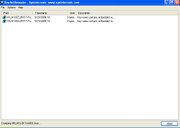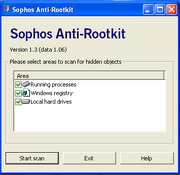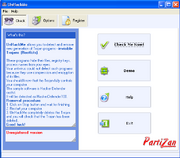 Lists of freeware antirootkit
Edit
Currently (2006-2007), rootkits are the number 1 threat on most people's horizons. Surprisingly, most of the current offerings that specifically target rootkits are freeware or open source.
howerver,
nprotect Issue  (for Game Users)
call game guard  well     these are rootkit made by South Korea
so there is exception as below  We should get rid of it manually
For windows users

32bit (x86): %windir%\system32\ (ex: C:\Windows\system32\)

64bit (x64): %windir%\SysWOW64\ (ex: C:\Windows\SysWOW64\)
find these and get rid of

npptnt2.sys
nppt9x.vxd
and type regedit in start menu to open registry and find HKEY_LOCAL_MACHINE\SYSTEM\CurrentControlSet\Services\NPPTNT2\ HKEY_LOCAL_MACHINE\SYSTEM\CurrentControlSet\Services\npggsvc\
npptnt2
npggsvc   
for me how to delete nprotect     it took a long time  5 years?
so I put in here..   prepare for law suits      lol      thanks
Memory resident antirootkit
Edit

These are antirootkits that claim to have a resident shield component. Not very common, and unlikely to be very different from HIPS
On demand antirootkit scanners
Edit
Standalone scanners by conventional AV companies
Edit

Most of these stand alone anti-rootkit released by AV companies are relatively new (BlackLight is the oldest). Many will eventually be incorporated into future products to extend anti-rootkit abilities. Avira AntiRootkit Tool is already built into Antivir. Because they have being slower to the game compared to independent developers (see next section), they are probably not very effective.
Relatively well known and popular antirootkits
Edit

These are rootkit scanners released by independent (none-AV) developers. RootkitRevealer was the original anti-rootkit that sparked off the recent arm's race in this area. IceSword and DarkSpy (both from China) are excellent but development has slowed. GMER and Rootkit Unhooker are cutting edge tools that are still being developed rapidly.
Note: While some of the anti-rootkit tools above are by well known developers (RootkitRevealer and System Virginity Verifier comes to mind) , others are by developers who have chosen to remain anonymous (or semi-anonymous), so there might be some suspicion . However the tools listed in this section are well known and have received quite a lot of scrutiny so they are unlikely to be malicious. Be wary of downloading any new anti-rootkit tool or claimed new version from unknown sources though.

Rootchk (and Catchme) is sometimes used on HJT help forums. Most of the others are lesser known and/or in beta.
Others (mostly outdated)
Edit

Many of the tools listed here are probably out of date. Some are newer but in a beta or even alpha state or are simply unpopular.
Information links
Edit
---